Our webinars are educational in nature, hosted by highly respected therapists from around the world. Most webinars open with 15 to 30 minutes of information presented by the host, followed by an open Q&A session where participants can ask about the day's topic of anything else related to infidelity, addiction, recovery, and relationship healing. If you are looking for a more informal drop-in discussion group, click the "Drop-In Groups" button below.
All webinars are free and take place via Zoom.
We record these sessions and post them on our website as well as our Seeking Integrity YouTube channel.
Mondays
Wednesdays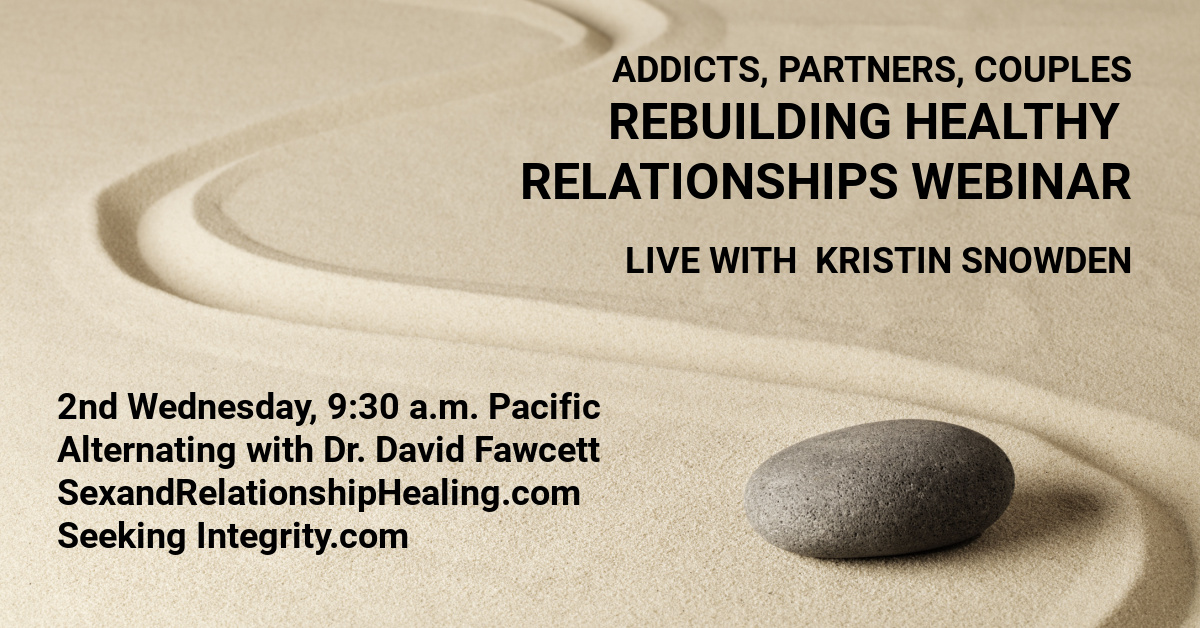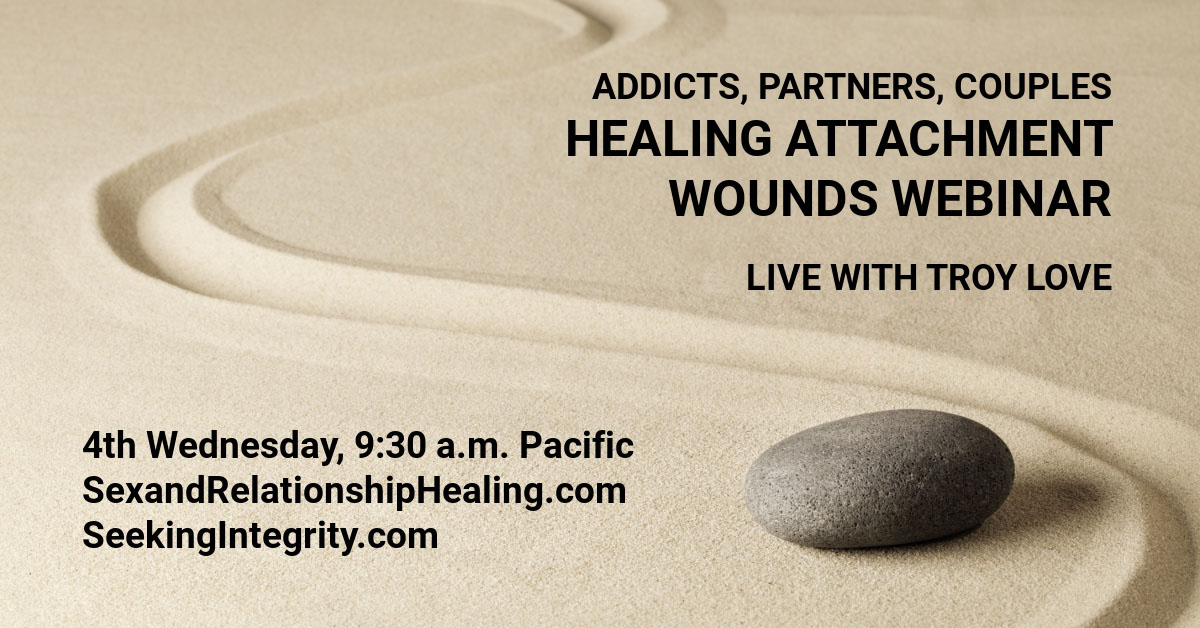 Thursdays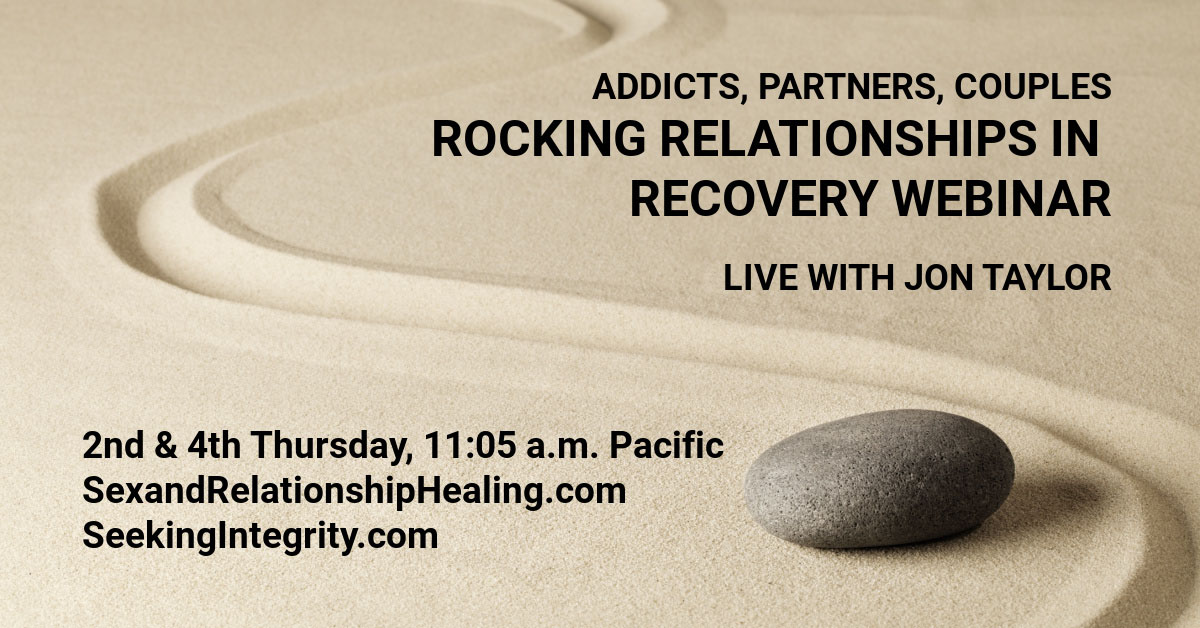 Fridays
Opinions and views expressed by contributors, hosts, bloggers, and other content providers are solely their own and do not necessarily express the views of Seeking Integrity LLC, its staff, and/or any affiliate thereof.
Expert Treatment for Sex Addiction and Related Issues