Robert Weiss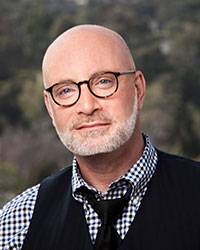 Robert Weiss
PhD, LCSW is a digital-age intimacy and relationships expert specializing in infidelity and addictions—most notably sex, porn, and love addiction. An internationally acknowledged clinician, he frequently serves as a subject expert on human sexuality for multiple media outlets including CNN, HLN, MSNBC, The Oprah Winfrey Network, The New York Times, The Los Angeles Times, and NPR, among others. He is the author of several highly regarded books, including "Sex Addiction 101: A Basic Guide to Healing from Sex, Love, and Porn Addiction," and "Prodependence: Moving Beyond Codependency." As CEO of Seeking Integrity LLC, he oversees SexandRelationshipHealing.com and all Seeking Integrity affiliated treatment centers,
David Fawcett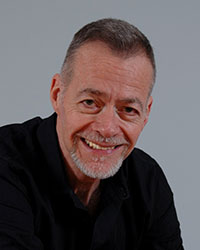 David Fawcett PhD, LCSW (California LCSW  License 98890, Florida LCSW SW6037, Certified Sex Therapist, 2628) is a substance abuse expert, certified sex therapist, and clinical psychotherapist. In his clinical work, he addresses a wide range of concerns, including addiction, trauma, and issues related to chronic illness, especially HIV/AIDS. In over 25 years of clinical practice, he has worked with addiction and mental health in every level of care and is highly regarded as a writer and trainer.
For nearly two decades, Dr. David has worked with persons experiencing the fusion of drug addiction and sexual behavior. This work, focused largely on stimulants and sex, culminated in the publication of Lust, Men, and Meth: A Gay Man's Guide to Sex and Recovery, a landmark book that received the 2016 POZ Best Nonfiction Award.
In high demand as a trainer, Dr. David has been a national facilitator for the HIV Spectrum Project of the National Association of Social Workers. He also served on the Project Coordinating Committee of SAMHSA's HIV and Mental Health Resource Center, making both written contributions and appearing in the Center's videos. He was a founder and Chair of the South Florida Methamphetamine Task Force, a nationally recognized coalition that addressed the meth epidemic through training, prevention, and intervention. He recently co-produced a documentary about crystal meth and the gay community in New York called Crystal City.
Debbie Allen
With over 18 years of experience, specializing in mental health, Debbie Allen founded her private practice, A Safe Place to Share. She worked mainly with medical Doctors and Psychiatrists. This paved the way for expansion into sex, love, and alcohol addictions as well as infidelity, depression, and anxiety. She continued her education at the International Institute for Trauma and Addiction Professionals (IITAP) in Arizona as a Certified Sex Addiction Therapist and a Certified Partner Trauma Therapist. Debbie is also trained in Emotionally Focused Therapy (EFT) and Inner Child Therapy. She now has a large and diverse online practice, working with individual clients and couples, also offering online support groups for addicts, partners, and family members of addicts. She runs a prodependence-focused online support group for women. Debbie helps to facilitate healthy boundaries and secure, lasting bonds between intimate partners and family members. Debbie is an interactive, solution-focused, task-based counselor who provides support and encouragement, and takes a highly personalized tailored approach to each client.
Jonah Anderson
Jonah Anderson,
Serene Waters Counseling
, has spent his life as a counselor using the skills, knowledge, and experiences he has gained throughout the course of his life to help people find their path in life. He understands each person has a different path and he strives to meet them where they are when they begin their journey toward recovery. He originally wanted to pursue career counseling, but soon found a calling in working with people struggling with sex addiction. He also specializes in the treatment of video game addiction.
He received his undergraduate education in Psychology and Communication Studies from the Marquette School of Professional Studies. He later attended Argosy University in Chicago, where he received a master's degree in counseling. He was trained by the International Institute of Trauma and Addiction Professionals for the treatment of sex addiction.
He is excited to work with the wonderfully talented people of Sex and Relationship Healing and is looking forward to his new role as a group moderator.
Susan L. Anderson
Susan L. Anderson, LMHC, NCC, CSAT is a Licensed Mental Health Counselor and a Certified Sex Addiction Therapist. She is also certified in Trauma, Experiential Group Therapy, and Relapse Prevention Therapy. She graduated with the highest honors from her Clinical Mental Health Counseling Masters of Science program, and she has focused on both chemical and behavioral addiction diagnosis and treatment since entering the field. She has worked at inpatient and intensive outpatient substance abuse/dual diagnosis treatment centers for several years as a group facilitator, primary therapist, clinical director, and program director. Currently, she has a private practice where she specializes in sex, pornography, and love addiction, and she also brings that work to a local treatment center weekly. Her work with sex, love, and other process addictions like gambling and spending adds another layer of needed help to many clients with drug and alcohol issues. She served on the board of her local Mental Health Counselors Association for 6 years, and she was the Ethics Committee chairperson for the Florida Mental Health Counselors Association where she investigated claims of therapist misconduct. She is also a clinical supervisor for mental health counselor interns.
Lacy Bentley
In late 1999, Lacy began 12-step recovery for anorexia nervosa and has been free from compulsive fasting and exercise for over 15 years. She has also been in sex and love addiction recovery since 2010, now mentoring other women professionally as a Women's Whole Love Recovery Coach. A former compulsive lit-porn (erotic stories) and Hentai (pornographic anime) user, she has also fought the battle with emotional affairs and love addiction. Her love for other women seeking freedom from these interrelated compulsions runs deep. She has worked closely with women of varied sexual orientations, ages, and life circumstances. Her book, "Addicted to Love" became an Amazon International Best-Seller overnight, and is currently available on her website, www.herrecoveryroadmap.com/books.
Jon Bentley
For the last 5 years, Jon has been working in addiction recovery programs and as a sponsor to men in addiction and healing. He has worked with his wife, Lacy, on healing sexual trauma in their marriage and creating trust after betrayal (his & hers). Jon has had to learn to hold his own boundaries with love as his wife has gone through recovery, and to forgive when it felt impossible. He has also mentored men in their own recovery from compulsive pornography usage, who may or may not have also had an addicted wife. He focuses on personal healing, without excuses, through love, forgiveness, and compassion. Thanks to Dr. Robert Weiss' new book on prodependence, Jon is currently learning to thrive inside this new paradigm as a man in his own sexual recovery while recovering from his wife's emotional affairs and the impact pornography has had in their married life through her usage. Jon and Lacy have 4 amazing teen sons together, and are celebrating 21 years of marriage.
Kim Buck
Kim Buck, PhD, LPC, CSAT, CCS. I have over 20 years of clinical experience in the mental health field. I am a certified sex addiction therapist, a certified clinical sexologist, the owner of Aspire Counseling Services, and an executive team member at Family Strategies Counseling Center, where I provide supervision, mentoring, and training to interns and associate level counselors seeking professional licensure. I am available for consultation, public presentations, and education on a variety of topics.
I am currently working with Dr. Robert Weiss in the creation, growth, and expansion of the new attachment-based Prodependence model. This model is designed for the treatment of partners and loved ones of individuals struggling with addiction and other forms of chronic mental illness. I have successfully applied this new model within my agency for over two years, and I am thrilled to assist in making it more broadly available.
Eddie Capparucci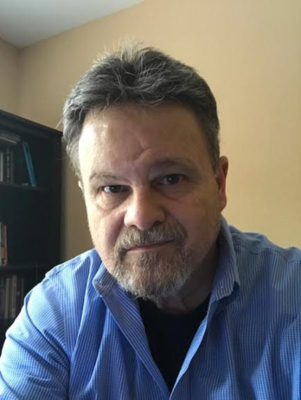 Eddie Capparucci, Ph.D., LPC, CSAS is a licensed therapist in the State of Georgia and is certified in the treatment of sexual and pornography addiction. He and his wife, Teri, have a private practice working with men struggling with sexual and pornography addictions, as well as their wives who are dealing with betrayal.
Among his many clients, Eddie has worked with professional athletes including NFL and MLB players and television personalities. He also serves as a clinical director for the National Decency Coalition, an organization working with state governments to help limit the access to pornography to minors.
He is the administrator of the website www.MenAgainstPorn.org. He also serves as a writer for the blogs XXXChurch.com, Covenant Eyes, Pure Desire Ministries, and Marriage.com. He has spoken to numerous organizations regarding the destruction pornography has on individuals, marriages, and families. He has served as a staff member for the Everyman's Battle weekend and as a facilitator of an XXXChurch men's group.
His latest book, entitled "Going Deeper: How the Inner Child Impacts Your Sexual Addiction" will be published February 2020. He is also the author of the book Removing Your Shame Label: Learning to Break Free of Shame and Feel God's Love. He can be reached at edcappa@gmail.com.
Natalie Cournoyea
Natalie Cournoyea owns and operates The Centre for Life Solutions in North York, Ontario. She offers counseling, coaching, and therapy to individuals, couples, and families. She provides each client with a personalized plan for treatment and recovery from sex, intimacy, and relationship issues, helping each client strive for self-development and social meaning. Her vision is to help clients achieve sustainable problem resolutions, learn effective coping strategies, and enhance life skills. All therapeutic techniques are personalized for each client's unique situation. She is focused on a holistic approach, which includes the physical, psychological, cognitive, emotional, and social needs of each person. She is a CSAT (Certified Sex Addiction Therapist) and CSAT-Supervisor, open to helping candidates obtain the supervision time necessary to become certified as a CSAT.
Kelley Gunter
Kelley Gunter is an internationally acclaimed speaker, life coach, and author of the compelling memoir, You Have Such a Pretty Face. Gunter, who describes herself as a "survivor, emotional warrior, and connoisseur of comfort food," says that her "painful journey to find peace and self-worth began with a 243-pound weight loss, included many dark moments of despair, and eventually brought me to my knees." In a message that is particularly resonant in these trying times, Gunter says on her homepage, "When the world says, 'give up,' Hope whispers, 'try it one more time.'"
Kelley graduated from college with a bachelor's degree in sociology, a master's degree in counseling, and was a licensed social worker for 28 years. In 2017, following a lengthy career in social services, she began writing and speaking full time. She speaks candidly about the numerous addictions she developed as a result of the unhealed trauma she suffered from a childhood riddled with sexual abuse. She digs into the correlated shame that "strangled the hope out of my life." Those feelings of shame and powerlessness contributed to not only her initial weight gain but the cross addictions she developed following her initial weight loss and 18-year successful maintenance of that loss.
Kelley's story of survival and writing have been featured internationally on The Daily Mail TV Show, The Daily Mail Website, Australian National News, and People Magazine South Africa, and nationally in Recovery Today Magazine, Love What Matters, and Thought Catalog, among others. She has made appearances on LA Talk Radio, Good Morning Cincinnati, and Living Dayton. She is a co-creator of the Binge-Free Babes Project, creator of the Facebook group, The Trauma Tribe, administrator in the Facebook group, Victims of Violent Crime, and author of the popular blog, Ramblings from the Homecoming Queen of Crazy Town. She is currently finishing her second memoir, The Homecoming Queen of Crazy Town.
Garrett Irby
Garrett Irby, MA, MDiv, LPC, CSAT is Founder and Clinical Director of Hope House in Birmingham, AL. He began his professional counseling career as a pastoral counselor. In 2012, he decided to further his education, and in 2014 his began an internship at a psychiatric hospital, mostly working with sexually reactive teens. Two years later, he opened Hope for Healing (now Hope House). There, he uses his experience and education to help individuals, couples, and families deal with a wide range of issues. While he helps people with many problems, his specialties are sex addiction, betrayal trauma, and relationship issues. He brings a unique mix of his own personal addiction experience, training in spiritual direction, and training in mental health therapy to his work in counseling clients.
Suzie LeBrocq
Suzie Le Brocq, PhD
has worked in the addiction treatment field for more than 15 years, with stops in Europe, North America, and the South Pacific. Trained in the UK, the US, and Canada, she is a Certified Sex Addiction Therapist Supervisor (CSAT-S), a Certified Multiple Addiction Therapist Supervisor (CMAT-S), a Canadian Certified Addiction Counselor (CCAC), and an Internationally Certified Advanced Alcohol and Drug Counselor. Suzie recently completed her PhD in Clinical Sexology and is a Board-Certified Transgender Care Therapist and a Board-Certified Sex Therapist. Working in different countries has expanded her global knowledge base and provided her with exposure to many different and diverse populations, races, cultures, and treatment philosophies. That said, she works primarily with a trauma-informed cognitive-behavioral model of therapy, focusing on the relationship between a person's thinking, emotions, and behaviors. This is the approach that has proven most effective with addictions of all types.
Troy L. Love
Troy L. Love, LCSW is on a quest to help individuals, couples, and organizations find greater peace, joy, happiness, and success.
Troy is a two time Amazon best selling author and serves as the President and Clinical Director of Yuma Counseling Services. He has over 20 years of experience in the mental health field. Troy received his Master's Degree in Social Work from the University of Pittsburgh, PA in 2000 and much of his training has focused on addiction recovery. Troy also received Certification in Human Resource Studies from Cornell University. He recently completed certification as a Sexual Addiction Treatment Professional from Mid-Nazarene University and is certified as a Life Coach through New Skills Academy.
Troy specializes in working with individual's trauma-related concerns, couples struggling in their relationships, and individuals who numb their pain through compulsive or addictive behaviors. Troy also helps couples find deeper connection. Troy is training in EMDR, Brainspotting, Emotionally Focused Couples Therapy, and addiction recovery.
Troy uses his unique set of skills to help individuals seeking personal healing and for organizations who are seeking to improve outcomes. Troy's workshops, lectures, and group discussions have helped hundreds of people explore sensitive issues, increase understanding, and to take action towards change. His down-to-earth, humorous, teaching style helps participants feel safe enough to examine their core issues required for change. For those who are interested in more intensive work with Troy, he offers a nine-month educational course that focuses on Sexual Addiction recovery using the Finding Peace Model.
Heather Roselund
Heather received her bachelor's degree from the University of Minnesota-Duluth in 2010 and her Master's in Forensic Psychology in 2013. She then returned to school and earned an independent clinical licensure. Heather has worked in the mental health field and has provided assessment and treatment for people experiencing a multitude of mental health disorders, including substance use disorders, sexual addiction, and severe and persistent mental illnesses.
Heather began using romantic fantasy to cope in her pre-teen years. Her addiction to love and fantasy spiraled out of control as an adult to the point she felt crazy and hopeless. When she finally found a solid love and porn addiction community of women who understood her experience and offered hope, her whole world changed. Through courage and hard work, she found healing. She feels honored to be able to help others in recovery.
Gavin Sharpe
Gavin Sharpe
is an accredited psychotherapist with the British Association for Counselling & Psychotherapy (MBACP). He is also a certified Sex Addiction Therapist (CSAT). Gavin works with individuals and couples (heterosexual and same-sex) affected by issues relating to sex and intimacy disorders, as well as those experiencing broader mental health problems. As an integratively trained psychotherapist, Gavin works according to the needs of each client, drawing on a range of therapeutic techniques. He believes that within all of us lies the resources to live the life that we were born capable of living. Gavin also works on intensive programs and groups structured to support sex, porn, and love addiction treatment. Gavin is based in Monaco and works with the English-speaking communities on the French Riviera as well as with other ex-pat communities in Southern Europe. Previously, Gavin enjoyed a corporate career in the City of London working as a lawyer and then founded his own international recruitment business.
Kristin Snowden
Kristin Snowden
, MA, LMFT is a licensed therapist in California specializing in addiction recovery and helping clients heal from trauma, loss, and infidelity, along with other relationship challenges. Kristin is a Certified Daring Way Facilitator (A shame resiliency model based on Dr. Brené Brown's groundbreaking research). She runs a private practice at Westlake Village Counseling and Trauma Center and is an adjunct therapist at Avalon Malibu, a treatment center for substance abuse and mental health disorders. She previously worked with Dr. Rob Weiss in developing and running the first treatment center for men who struggle with substance abuse and sex addiction (The Substance Abuse and Intimacy Disorders Program at Promises Malibu). Kristin received an honors undergraduate degree from the University of Southern California and a Master's degree from Chapman University.
Angela Spearman
While studying Marriage and Family Therapy, Angela trained with the International Institute for Trauma and Addiction Professionals, leading to an Associate Sex Addiction Therapist certification. She has been trained to treat trauma utilizing neurobiology, play therapy, Ericksonian hypnosis (with Bill O'Hanlon), mindfulness, Brainspotting (BSP), and EMDR. While training, she met Dr. Rob Weiss of Seeking Integrity and SexandRelationshipHealing.com, and Dr. Kevin Skinner of AddoRecovery.com, both of whom introduced her to a foundation of integrity in dealing with clients, including offering genuine dignity and compassion as an essential ingredient in the therapy process.
Angela says, "Professionals like Dr. Rob and Dr. Skinner are changing the way we treat sex addiction, compulsive sexual behaviors, infidelity, and betrayal trauma. Their approach is more effective, dignifying and compassionate than any other approach I found."
Angela is the Arkansas Affiliate Therapist for Addo Recovery. She is also the founder of TheCenterForWell-Being.com and can be found in valuable healing and recovery programs such as www.BloomForWomen.com and www.PathForMen.com. Angela is honored to accept Dr. Rob Weiss' invitation to offer support for partners of addicts on SexandRelationshipHealing.com, and to join the conversation on the groundbreaking Prodependence model and its clinical application. 
Skip Speer
Skip Speer earned a Master of Science in Social Work at the University of Texas at Arlington in 1996. He has been a Licensed Clinical Social Worker in California since 1999. Skip spent the first 6 years of his career working with clients suffering with severe mental illness and substance abuse in San Mateo County. In 2002, he became the Associate Director for New Leaf (a not for profit organization providing psychotherapy and medication management to the LGBT community in San Francisco). Skip started a private psychotherapy practice in 2005 to work with adults struggling with addiction, mood disorders, PTSD, and issues related to gender and sexual identity. He is a CSAT Candidate and trained in DBT, CBT, and EMDR. Skip is currently located in San Diego and works virtually with clients throughout the State of California.
Tim Stein
Licensed as a Marriage and Family Therapist since 1999, Tim Stein has worked in a variety of clinical settings. Having found his professional passion in treating sex addiction, he became a Certified Sex Addiction Therapist-Supervisor (CSAT-S) and a Certified Clinical Partner Specialist (CCPS). Tim is also fluent in the treatment of trauma, which often underlies or accompanies sex addiction. Tim co-founded and is a Director of Willow Tree Counseling (www.WillowTreeSantaRosa.com), an outpatient program for sex addicts and betrayed partners in Northern California. Tim is a consistent presenter at national conferences on sex addiction, partner sensitivity, couples work in recovery, effective treatment, recovery experiences, and trauma. He has been interviewed on numerous podcasts regarding effective treatment of sex addiction. Tim facilitates therapeutic retreats and workshops for addicts, their betrayed partners, and trauma survivors. He co-produced an online video series, "Introduction to Sex Addiction and Partner Betrayal," which is available at www.WillowTreeSantaRosa.com. Tim's daily meditation book, Gifts of Recovery: Daily Meditations for Men and Women in Recovery from Sex Addiction, is available on Amazon.com. More information about Tim and his work can be found at www.TimSteinMFT.com.
Jon Taylor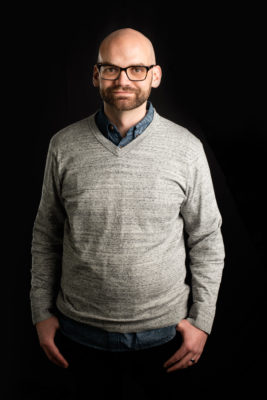 Jon Taylor is the owner of White Pine Recovery, an outpatient sexual addiction treatment center near Salt Lake City, Utah. Jon specializes in and has extensive training in sexual addiction, relationship issues, and issues related to the treatment of complex trauma.
In addition to weekly work with individuals and couples, Jon is a proud facilitator of Ken Adam's Mother-Enmeshed Men Workshop. Jon also works with men and couples who are learning to separate from relationships that overwhelm with obligation and guilt and to connect with the relationships they choose to be a part of.
Jon counts himself lucky to work day in and day out in his passion and life calling. When he isn't working with clients, he can be found building memories with his spouse and two children or hiking and mountain biking with his dog.
To learn more about the work Jon does with individuals, couples, and Mother-Enmeshed Men, you can email him directly at jtaylortherapy@gmail.com.
Matt Wheeler
During growing up years Matt was afraid to let others know that his family was in therapy, as there was often negative stigma and stereotypes attached to it. Gratefully getting help from a mental health professional today is more widely accepted. He believes his time spent "on the couch" will mean he understands what others may be feeling and that they are not alone.
Matt strongly believes that we are not meant to be alone in this life. Sadly, many suffer difficulties that leave us feeling isolated and on our own. As a therapist, he quickly gravitated to attachment work and loves to help individuals, couples, and families learn to connect and attach securely to each other. He has extensive training and practice in emotionally focused therapy (EFT), which is the "gold standard" for attachment work. He is also a certified sex addiction therapist (CSAT). He practices at Family Strategies Counseling Center in Mesa, AZ.
Matt doesn't like wearing shoes and therefore has an extensive collection of fun socks.