Robert Weiss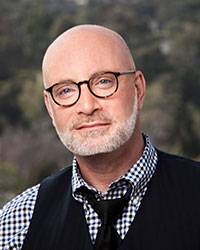 Robert Weiss
PhD, MSW is a digital-age intimacy and relationships expert specializing in infidelity and addictions—most notably sex, porn, and love addiction. An internationally acknowledged clinician, he frequently serves as a subject expert on human sexuality for multiple media outlets including CNN, HLN, MSNBC, The Oprah Winfrey Network, The New York Times, The Los Angeles Times, and NPR, among others. He is the author of several highly regarded books, including "Sex Addiction 101: A Basic Guide to Healing from Sex, Love, and Porn Addiction," and "Prodependence: Moving Beyond Codependency." As CEO of Seeking Integrity LLC, he oversees SexandRelationshipHealing.com and all Seeking Integrity affiliated treatment centers,
David Fawcett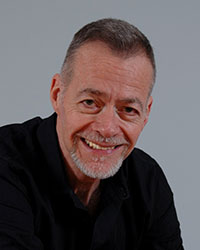 David Fawcett
PhD, LCSW is a substance abuse expert, certified sex therapist, and clinical psychotherapist in private practice. He is the author of "Lust, Men, and Meth: A Gay Man's Guide to Sex and Recovery." In his practice, Dr. Fawcett addresses a wide range of concerns, including addiction, trauma, and issues related to chronic illness, especially HIV/AIDS. He is a national trainer for the HIV Spectrum project of the National Association of Social Workers and presents workshops for professionals both nationally and internationally. He was a founder and Chair of the South Florida Methamphetamine Task Force, a nationally recognized coalition that addressed the meth epidemic through training, prevention and intervention. He went on to found Meth & Men South Florida, recently rebranded as No More Meth, a not-for-profit endeavor that provides a variety of community information and clinical services on a sliding scale.
Forest Benedict
Forest Benedict, LMFT, SATP, is the author of the highly-acclaimed book 
Life After Lust: Stories & Strategies for Sex & Pornography Addiction Recovery
. Forest uses 
online group therapy
 to guide sexually addicted individuals through recovery, serving all of California. He leads sexual addiction workshops and co-facilitates intensives with 
LifeSTAR Sacramento.
 Forest is the Program Coordinator of the 
Sexual Addiction Treatment Provider
 program at Mid-America Nazarene University. He is a husband and father who is in recovery. To work with Forest, email him at 
forest@forestbenedict.com
 to learn more about the resources he provides. To learn about Forest's recovery story, 
click here
.
Lacy Bentley
In late 1999, Lacy began 12-step recovery for anorexia nervosa and has been free from compulsive fasting and exercise for over 15 years. She has also been in sex and love addiction recovery since 2010, now mentoring other women professionally as a Women's Whole Love Recovery Coach. A former compulsive lit-porn (erotic stories) and Hentai (pornographic anime) user, she has also fought the battle with emotional affairs and love addiction. Her love for other women seeking freedom from these interrelated compulsions runs deep. She has worked closely with women of varied sexual orientations, ages, and life circumstances. Her book, "Addicted to Love" became an Amazon International Best-Seller overnight, and is currently available on her website, www.herrecoveryroadmap.com/books.
Jon Bentley
Bio to come.
Kim Buck
Kim Buck, MAPC, LPC, CSAT has over 16 years of clinical experience in the mental health field. She is a certified sex addiction therapist (CSAT) through the International Institute of Trauma and Addiction Professionals (IITAP), an approved supervisor for the Arizona Board of Behavioral Health Examiners, and the clinical director at Family Strategies Counseling Center in Mesa Arizona. She is also working toward obtaining a PhD in the area of Human Sexuality. Kim is highly specialized in the treatment of adults and couples who are dealing with sexual addiction and betrayal and sexual trauma. Her most recent specialty is administering the new strength-based Prodependence treatment model with individuals who have addicted partners, based on the groundbreaking work of Dr. Robert Weiss. Kim has been married for almost 30 years, and together they have two adult married kids. She loves to travel, spend time outdoors, garden, laugh, read, and every October, go to as many haunted houses she can with her thrill-seeking family.
Candice Christiansen
Candice Christiansen, M.Ed., LCMHC, CSAT-S has been influential in diverse clinical settings for the past 20 years. Her years of dedicated service working with child and adult survivors of trauma as well as adults with various intimacy issues such as sex and love addiction, sexual anorexia, and infidelity has provided her with the foundational tools necessary to create her state-of-the-art outpatient program,
Namasté Center for Healing
. A child sexual abuse survivor and recovering love addict, Candice is passionate about helping generations of men and women to heal in order to live an authentic and healthy love-sustaining lifestyle. She is the author of the internationally known workbook,
Mastering The Trauma Wound: A Mindful Approach to Healing Trauma and Creating Healthier Relationships,
and recently co-authored a chapter on global sexual abuse prevention for a book series being written in the United Kingdom.
Mark Anthony Lord
Mark Anthony Lord is 
an expert in the area of spirituality and recovery. He assists people of all paths in awakening to the Spirit within that is deeply personal and greater than any addiction, trauma, or fear. He founded the Bodhi Spiritual Center in Chicago and is the author of two books,
The Seven Living Words
and
Thou Shall Not Suffer
. His most recent book, "The F Word: A Guidebook on How to Forgive," will be released in Summer, 2019. He has facilitated Spirituality in Recovery workshops at many 12-step conferences, churches, and treatment centers across the country including Promises, SRI, and more. A passionate, life-long learner, Mark Anthony received his Masters in Divinity from Holmes Institute at Agape International Spiritual Center, Los Angeles.  He has also studied at Unity, and Oneness University in India. To book for speaking, workshops, or to work individually with Mark Anthony Lord please email: 
lordmarkanthony@gmail.com
.
Britney Mangum
Britney Mangum is a Licensed Marriage and Family Therapist and a Certified Sex Addiction Therapist who received her Bachelor's degree in Child and Family Studies and Master's degree in Marriage and Family Therapy, both from the University of Southern Mississippi. She has experience working as a clinical therapist with the Gratitude Program at Pine Grove Behavioral Health and Addiction Services, which is a residential treatment facility for sex addiction. She also worked as a family therapist for Pine Grove's Family Program. She has over 7 years experience in working with both children and adults with behavioral issues, compulsive sexual behaviors, boundary-violating behaviors, a range in severity of psychological issues, a history of substance abuse, and work-related issues.
Kristin Minto Snowden
Kristin Minto Snowden
, MA, LMFT specializes in helping individuals couples recover and heal from addiction, depression, anxiety, trauma, loss, infidelity, and other relationship challenges. She is an adjunct therapist and educator and Avalon Malibu, a treatment center for substance abuse and mental health disorders. Previously, she helped to develop and run the Substance Abuse and Intimacy Disorder Program at Promises Malibu – a comprehensive multi-focused addiction treatment program that was the first of its kind in the world.
Myroslav Rosky
Myroslav Rosky is a Licensed Mental Health Counselor (MH 11703) & Certified Addictions Professional whose private practice is located in Fort Lauderdale, Florida. He has worked as a substance use & co-occurring disorders therapist in hospital inpatient & intensive outpatient settings. His treatment modalities include cognitive-behavioral and humanistic approaches that address addiction and alcoholism, LGBT issues, depression, anxiety, grief, and trauma. He received a Master of Science degree in Mental Health Counseling from Nova Southeastern University in 2010.
Joe Saavedra
Joe Saavedra LMFT, SATP is passionate about helping those impacted by sexual integrity issues. He works with both addicts and their partners using individual, couple, and group therapy modalities. He is focused on the relational trauma that partners of sex, porn, and relationship addicts experience, and he compassionately works to guide partners (and addicts) through their isolating and shame-filled experiences. He feels that his role as a therapist is to help reduce this shame and systematically get to the root of the addictive and compulsive behaviors that have led to these intimacy disorder issues.
Gavin Sharpe
Gavin Sharpe
is an accredited psychotherapist with the British Association for Counselling & Psychotherapy (MBACP). He is also a certified Sex Addiction Therapist (CSAT) candidate. Gavin works with individuals and couples (heterosexual and same-sex) affected by issues relating to sex and intimacy disorders, as well as those experiencing broader mental health problems. As an integratively trained psychotherapist, Gavin works according to the needs of each client, drawing on a range of therapeutic techniques. He believes that within all of us lies the resources to live the life that we were born capable of living. Gavin also works on intensive programs and groups structured to support sex, porn, and love addiction treatment. Gavin is based in Monaco and works with the English-speaking communities on the French Riviera as well as with other ex-pat communities in Southern Europe. Previously, Gavin enjoyed a corporate career in the City of London working as a lawyer and then founded his own international recruitment business.
Tim Stein
Licensed as a Marriage and Family Therapist since 1999, Tim Stein has worked in a variety of clinical settings. Having found his professional passion in treating sex addiction, he became a Certified Sex Addiction Therapist-Supervisor (CSAT-S) and a Certified Clinical Partner Specialist (CCPS). Tim is also fluent in the treatment of trauma, which often underlies or accompanies sex addiction. Tim co-founded and is a Director of Willow Tree Counseling (www.WillowTreeSantaRosa.com), an outpatient program for sex addicts and betrayed partners in Northern California. Tim is a consistent presenter at national conferences on sex addiction, partner sensitivity, couples work in recovery, effective treatment, recovery experiences, and trauma. He has been interviewed on numerous podcasts regarding effective treatment of sex addiction. Tim facilitates therapeutic retreats and workshops for addicts, their betrayed partners, and trauma survivors. He co-produced an online video series, "Introduction to Sex Addiction and Partner Betrayal," which is available at www.WillowTreeSantaRosa.com. Tim's daily meditation book, "Gifts of Recovery: Daily Meditations for Men and Women in Recovery from Sex Addiction," is available on Amazon.com. More information about Tim and his work can be found at www.TimSteinMFT.com.
Jon Taylor
Jon Taylor
is the Program Director at Healing Paths, Inc., an outpatient sexual addiction treatment center in Salt Lake City, Utah. He specializes in and has extensive training in sexual addiction, relationship issues, and issues related to the treatment of complex trauma. He is the co-host of the weekly recovery podcast 
Thanks for Sharing: All things recovery, relationship, and healing
. He also runs intensive workshops for individuals in recovery focused on healing wounds left by difficult relationships, including workshops on
Dating in Recovery
 and
Mother-Enmeshed Men
. Jon counts himself lucky to work day in and day out in his passion and life calling. When he isn't working with clients, he can be found building memories with his spouse and two children or hiking and mountain biking with his dog.
Humberto Valenzuela
Humberto Valenzuela's bio is provided below in both Spanish and English.
Humberto Valenzuela CSAT, CMAT es un terapeuta certificado en adicción sexual por el International Institute of Trauma and Addiction Professionals liderado por el Dr. Patrick Carnes autor reconocido y pionero en el tema de la adicción sexual. Es el fundador y director de Picaya Institute, una red en línea de terapia para el tratamiento y recuperación de la adicción sexual y a la pornografía tanto en inglés como en español. Humberto tiene estudios en Maestría en Consejería Psicológica de la Universidad Inter Americana en San Juan PR y estudios en Maestría en Sexualidad Humana en el Institute for the Advanced Studies in Human Sexuality en San Francisco CA. Actualmente es estudiante de Sex Coach University liderado por la Dra. Patti Britton autora reconocida y pionera en el tema del sex coaching. Humberto es candidato a convertirse en un Sex Coach Certificado y miembro activo del World Association of Sex Coaches.
Humberto Valenzuela CSAT, CMAT is certified as a sex addiction therapist by the International Institute of Trauma and Addiction Professionals, led by Dr. Patrick Carnes, renowned author and pioneer in the sex addiction field. Humberto is the founder and director of Picaya Institute, an online sex addiction therapy network for the treatment and recovery of sex and porn addiction, working in both English and Spanish. Humberto has a Master's in Psychological Counseling from the Inter American University in San Juan Puerto Rico and a Master's in Human Sexuality from the Institute for the Advanced Studies in Human Sexuality in San Francisco. Currently, he is a student at Sex Coach University, led by Dr. Patti Britton, renowned author and pioneer in the sex coaching field. Humberto is a candidate to become a Certified Sex Coach and an active member of the World Association of Sex Coaches.